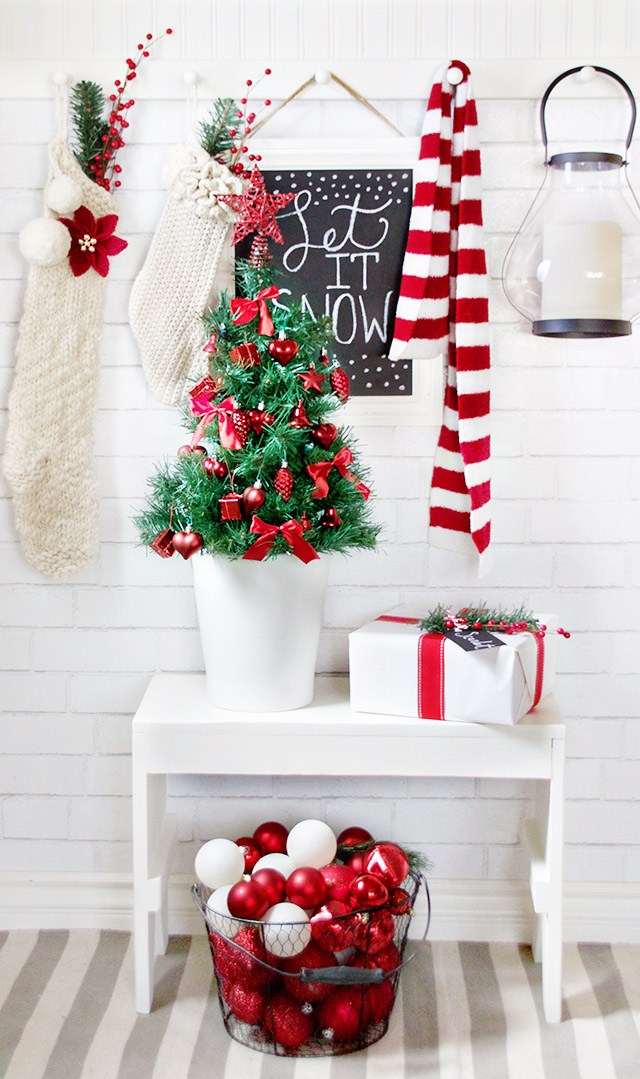 Decorating the home is always something our family looks forward to year after year (and we're sure our new Sierra Vista homeowners are excited about decorating their new home). Our homes become a winter wonderland, and we always have a blast putting everything up. This year, add a personal touch to your décor with these trendy and elegant DIY tips and tricks.
This winter, white is in! It sounds simple but white snow and fake furs complement a home's white walls and make for a wonderful winter wonderland! But no white décor is complete without bold pops of red such as cranberries, red plaid and even pomegranates! Fruit and berries add a rustic yet elegant touch to your home's modern décor.
Red fruits aren't the only options this holiday season. Go natural with a modern twist on holiday décor. Interior designer Tobi Fairley suggests using fresh evergreen boughs, garlands and wreaths combined with in-season citrus like lemons, tangerines and oranges. This green-and-citrus-centered color palette is sure to impress — all the while giving your home a beautiful natural atmosphere and a wonderful citrus scent! Plus, finding supplies is as easy as going to the grocery store.
String lighting has come a long way over the past couple of years. A trip to your local craft store can yield some incredible finds. Most decorative wire and micro lighting come accompanied with a battery pack, which opens the door to countless new lighting opportunities. From the fireplace mantle to the kitchen centerpiece, add a little sparkle to any area of the home.
Gold is always in when it comes to Christmas décor and as it turns out, gilding is much easier and more fun than you'd expect! Take any fruit, pinecone, Christmas ornament, etc., and give it a golden touch with this fun and easy tutorial. Let the gold pieces accent your main colors (perhaps the white and red) for an elegant tone throughout the home.
How will you make your home the perfect home for the holidays?